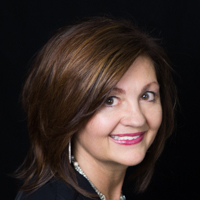 Today, Elena encourages her customers to develop their own personal style. She believes that men and women should project their absolute best qualities and image in their everyday attire. While Elena knows that we are all different in style, size, personality and daily needs, one can create a new or improved fabulous version of themselves. How? By learning to select clothing and accessories that fit your personality, body type and lifestyle – Elena's #1 goal is to help YOU look YOUR best.
After an initial consultation, Elena will provide wardrobe analysis and recommendations. Oftentimes, through a thorough closet edit, she can show clients how to create outfits with clothing they already own. Those who opt for personal shopping services learn that the process can be stress free, enlightening and fun!
In addition to in-home consulting services, she runs an online consignment boutique filled with wonderful finds, many from her clients closets – the pieces that are beautiful, just not right for that particular client. She is a speaker at corporate events and will soon be offering seminars of her own.
Elena is currently the President on the board of AICI (Association of Image Consultants International) San Francisco Chapter, an avid fashion blogger & regularly volunteers every chance she gets!