awww….summer…don't you just love this time of year? for my wardrobe…this is the time that i wear more color…more brights…more pastels…i don't discriminate…
when it comes to my choice for summer shoes…i usually look to my collection of espadrilles…yes, i have quite the little collection…and as with every year…i try and add a new one to the mix…because as we know in fashion…every year they come up with an updated version of the classic espadrille…
espadrilles are a staple for me in the summer months…i try to have variations in some with heels…and some flats…they truly go with most of my casual outfits…what i love about them is that they look great with your jeans, your skirts and your summer dresses…and with all the fun patterns and colors…you can really add some fun to your summer wardrobe…
so to start…here are the two that have been on constant rotation…
i don't even remember how long i've had this pair…but for those who know me…when it comes to shopping…i always try to find something that has a little "something" in them…boy that was a lot of "somethings"…in this pair…what caught my eye was the color…it is a mix of black & charcoal grey…with a hint of metallic in them…i mean…i didn't have to consider much further…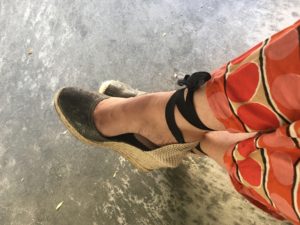 and then of course…for my long days with clients…or shopping…or errand day…the flats are a must…they are easy slip on and off…comfortable all day long…and i think they still add a little bit of interest to an outfit…oh and of course…silver…guess i don't need a new pair in metallic…unless it was in the gold family…which i do not currently have…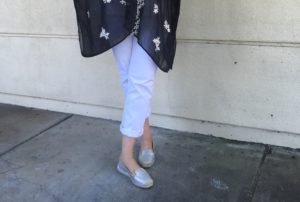 now to the fun part! i'm wanting to add a new pair…and the choices are crazy good! how can i pick just one? i've created a catalog of all my favorites that are in store now (lots on sale too!)  at the bottom of this post you can click on the "catalog" link to see all the beauties…but here are the top contenders…what do you think?
i'm thinking stripes and/or black & white might be fun…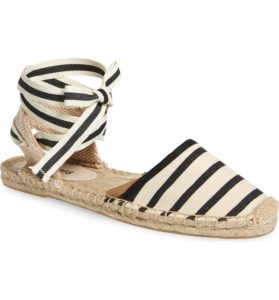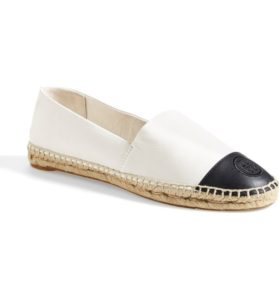 or a fabulous check…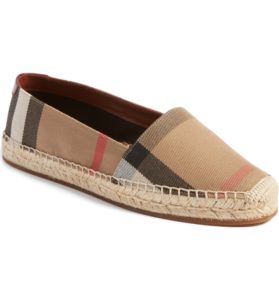 now do you see why i'm having such a hard time? there are SO many fabulous options…truth be told…there are more than just these 3 that are the contenders…but seriously…how long do i want this blog post to be?
click here to see my full catalog of fun and colorful espadrille choices…there might just be one that speaks to you! if so, do let me know!
thanks for stopping by…
till next time…stay stylish!
elena
xo
*this post contains affiliate links*